Dental Link Member Benefits (formerly the AOG)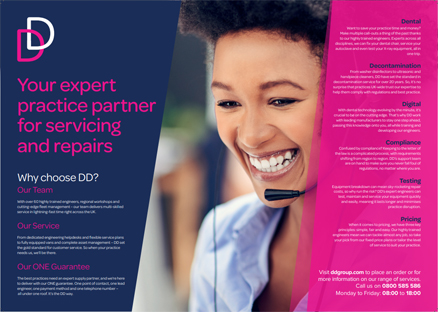 DENTAL DIRECTORY CATALOGUE
New DD catalogue – 25% off catalogue pricing ( New discount to be announced soon)
Join the Dental Link / Login
BESPOKE PRICING-Additional 5 bespoke product pricing for each member
MONTHLY OFFERS -Exclusive Monthly members offers
HANDPIECE REPAIRS-20% 0ff Handpiece repairs (Free post envelopes provided)
SMALL EQUIPMENT REPAIRS-50%* off all labour costs on small equipment repairs *Discounts to be applied on invoice
COMPETITIVE PRICING GUARANTEE-Equipment to be quoted the best competitive price on a case by case basis
SERVICE PRICING-Bespoke Service Pricing - Practice, Surgery, Decontamination
Join the Dental Link / Login
Exceptions: No discount to be applied to all Equipment, Oral Health Products, Geislitch, Prescription medicines or Facial Aesthetic products.
DBG Offer for Dental-Link Members
Exclusive annual DBG Membership fee price of £99+VAT / 25% off catalogue price
Ongoing DBG offers on webinars and training
Join the Dental Link / Login
Radiation Protection Consultancy Contract
Exclusive RPCC-RPA and MPE appointment with online RP file- £63* per Annum (Normally £289.00)
*Members to pay £289 with £226 refunded in the form of a credit to their DD account
Training Services and Compliance Services- 15% discount
Join the Dental Link / Login
Are you offering Facial Aesthetics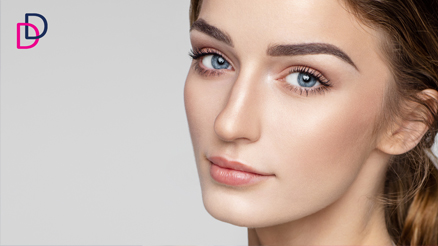 Why not simplify your prescribing process by using eScript, DD's online prescription service? eScript is fast, simple to use and secure. To find out more, click here sign in top right.
Member Benefits
Simplicity of online prescriptions – paperless, tidy electronic patient records, quick & secure.
20% Saving on Facial Aesthetic products submitted through eScript.
FOC next day carriage for orders over £40
Premium cold chain delivery options, timed deliveries & Saturday/Monday deliveries *small premium fee applies.
To use our pharmacy service you will need to hold an account with DD and be registered for online purchasing (photo ID & Authorisation form needed for simple set up)
Please Email the signed Authorisation form to dentalgroups@ddgroup.com along with your photo ID then you are all set up to start ordering your Facial Aesthetics Products via e Prescription.
Join the Dental Link / Login
---
Contact Dental Link Today
Or, if you're looking to join us to the Dental Link please click here.
---